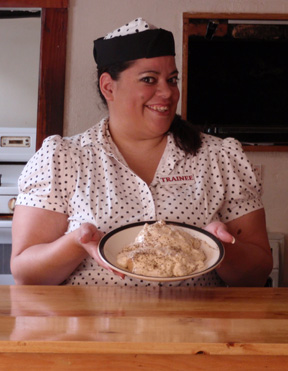 Bisbee Cuisine
Bisbee, a colorful artist colony loacated in the Mountains of Southeast Arizona, has a unique cuisine all its own. Join Trainee, a seasoned Diner owner, as she recounts three of her favorite culinary stories while attempting to restrain her customers.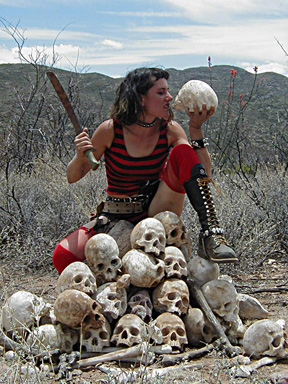 The Bisbee Cannibal Club
Vegetarians are disappearing from the little town of Bisbee Arizona. When a group of locals discover that their secret hallucinatory cactus garden has been used as a human barbeque and burial site, the existance of Bisbee Cannibals becomes apparent. They form a vigilante gang to avenge their garden, perhaps save a vegetarian or two from being eaten, and have a little fun in the process.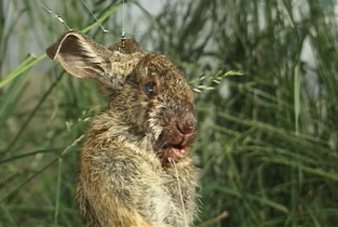 a Road Kill Cautionary Tale
The peaceful little Road Kill community is turned upside down when Squirrel's anti-social behavior gets out of control. Rabbit takes justice into his own paws, assembling a vigilante mob to teach Squirrel a lesson. Duck, the good Samaritan of the community, attempts to warn Squirrel and stop the violence.